Help Us Spread Holiday Joy
The 13th Annual Holiday Joy Food Drive is scheduled for December 18th, 2021. More details to follow.

The 12th Annual Holiday Joy Food Drive took place on December 19th, 2020 from 10 am – Noon on a first-come, first-served basis. Due to Covid-19 and the ever-changing pandemic, this event was a socially distanced drive-thru event at Central East High School.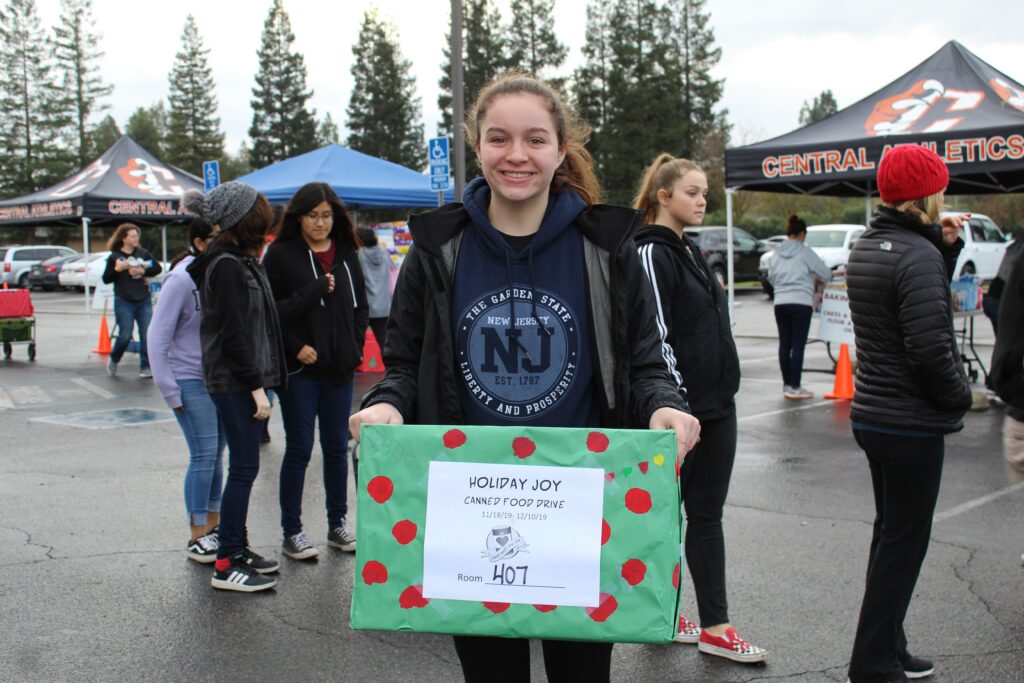 Donate Today
To make a tax-deductible monetary donation to Holiday Joy (which helps us purchase chickens or turkeys), you can write a check made out to Foundation for Central Schools and drop it off at your school site office or District Office-Room 11 at 5652 W. Gettysburg Ave, Fresno, CA 93722

You can also make a donation to our organization by clicking below.