established 2015
Janessa Ramirez Scholarship
Central Unified graduating seniors are encouraged to apply for the Janessa Ramirez Scholarship, to honor and remember her through the power of a higher education. A total of ten $2500 scholarships will be available.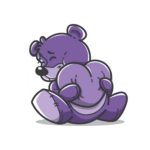 Janessa's Story
Janessa Danielle Ramirez was born on June 1st, 2005 and was promoted to heaven on January 18, 2015 after being struck by a stray bullet during a gang dispute while standing in front of a laundromat with her mother.
For those that knew Janessa would describe her as kind and happy. She had a very close bond with her mother and family. But what made her special was the relationship and understanding she had in God and her faith. Janessa loved to bake chocolate chip cookies and make peanut butter sandwiches. She loved to sing and dance and cheer others up when they were down.
A Poem Written By Ms. Spina- Janessa
She was light, and she was love. She was blessed with sensitivities from above. She knew your name. She was always concerned. Already gifted with the knowledge it takes a lifetime to learn.
Remember her smile, hold it dear in your heart. Ever-mindful, fully knowing that God has done His part.
She is home; she is safe.
She would say, "it's all good.
"Mom, I'm here! Mom, I'm free in my new neighborhood."
So, we go on… and live, one day after the next. Moving forward, pressing on; but never to forget.
For she was light, and she was love.
Her earthly presence was like an angel from above. And we must choose, at every turn,
To master the lessons she already learned. Amen.
Scholarship Program
During the 2015 State of the City address, former Mayor, Ashley Swearengin presented Janessas' mother, Stacey Gonzalez with a Key to the City and announced Central's new scholarship program in her daughter's name.
In April of 2016 the first annual Janessa Ramirez Scholarship Awards took place, and six outstanding Central Unified Seniors were each awarded a $2500 scholarship. Since then, the Foundation for Central Schools has grown the program to now award ten scholarships annually. To date $137,500 has been awarded.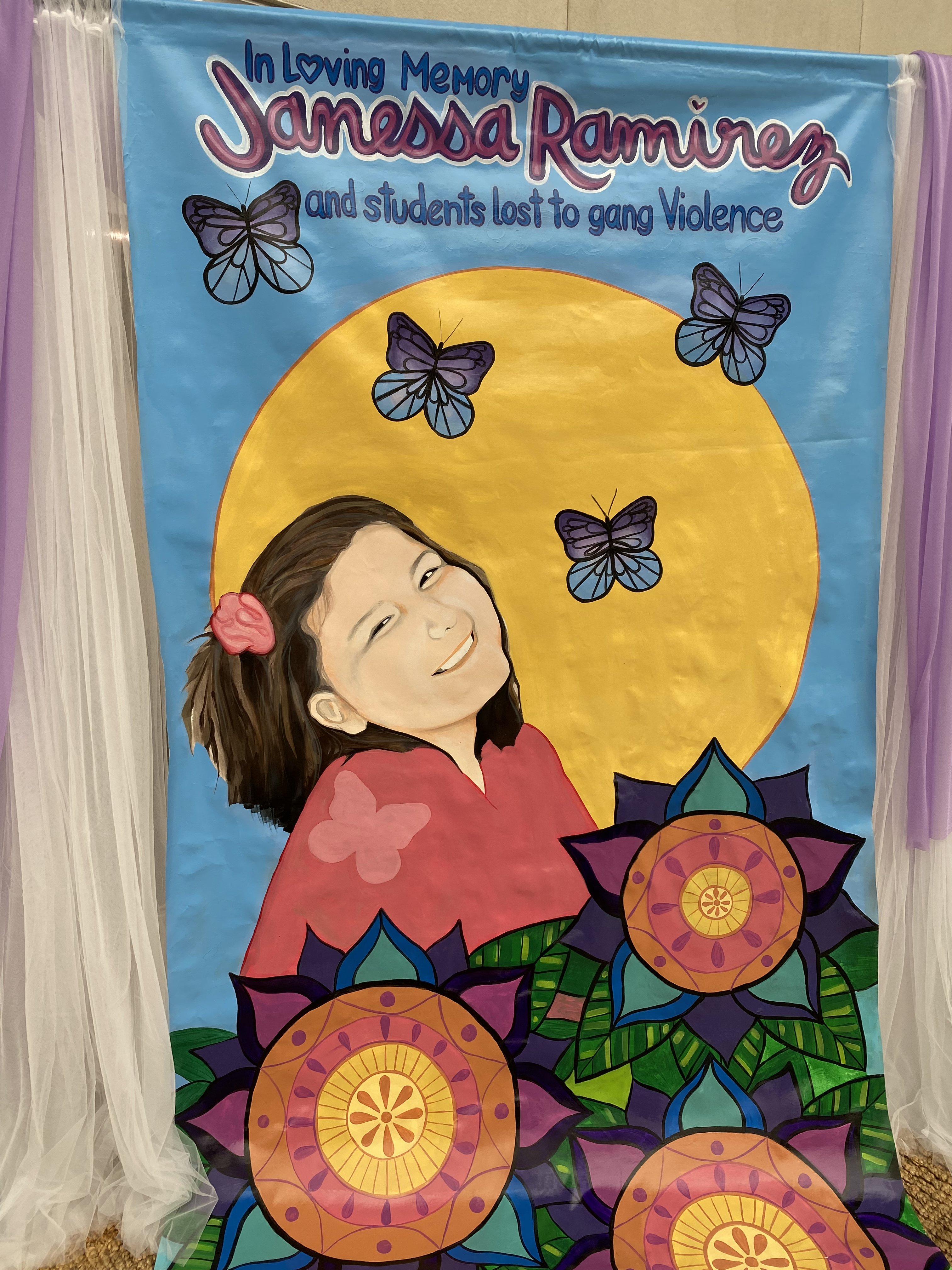 Coming Soon – 2024 Scholarship Awards Brunch
Scholarship Timeline
February 1st Application Opens
March 6th Application Closes
March 10th Application Review
April 3rd Recipients Notified
April 29th Award Brunch
Award
10 (ten) $2500 Scholarship's are available to graduating Central Unified seniors
Eligibility
Must be a Central Unified Senior graduating in 2022
Must enroll for Fall 2023 as a part-time or full-time student at a 2-year, 4-year, college, university, trade or vocational school. The school must be an accredited U.S. institution, and listed on the official website for the U.S. Department of Education.
Scholarship Recipients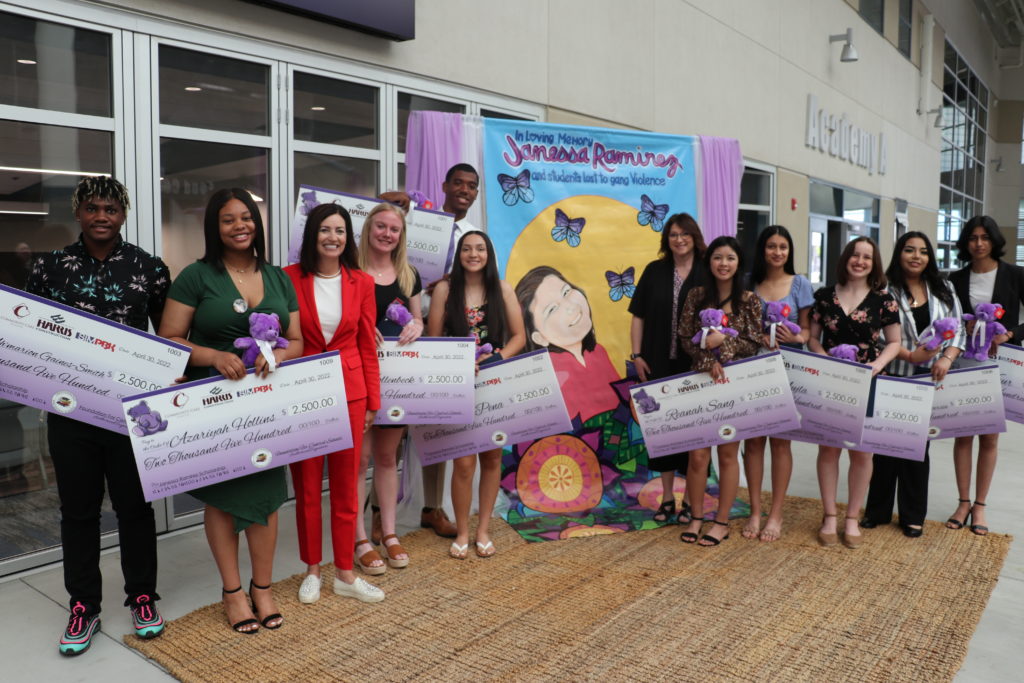 "She was my Friend"
"Janessa Ramirez was my friend. We prayed together and played together. Since losing my friend it's been difficult but I've learned to continue her legacy through love. I plan to give the same love through nursing." – A.Hollins 2022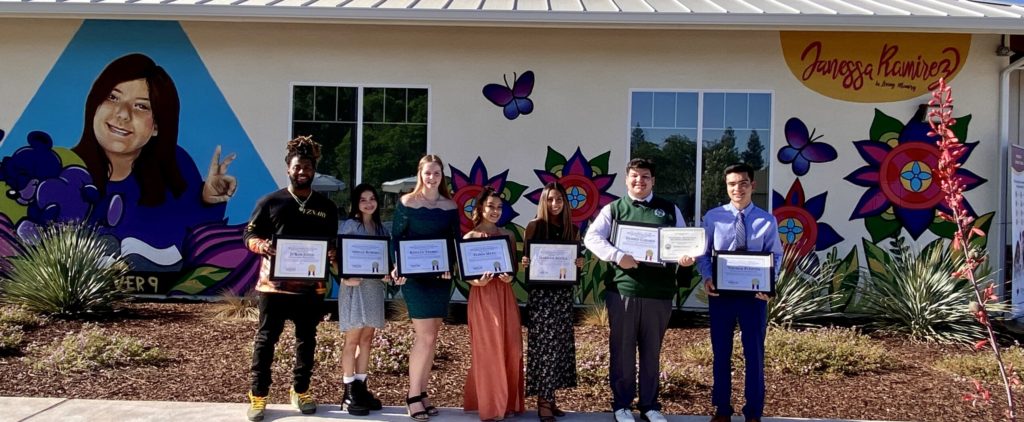 "Thank You"
I would like to formally thank the Central foundation for selecting me as a Janessa Ramirez Scholarship recipient. This scholarship will help me pay for tuition and housing at CSU Long beach. An opportunity I may not have been able to take without the award. – D. Casares 2019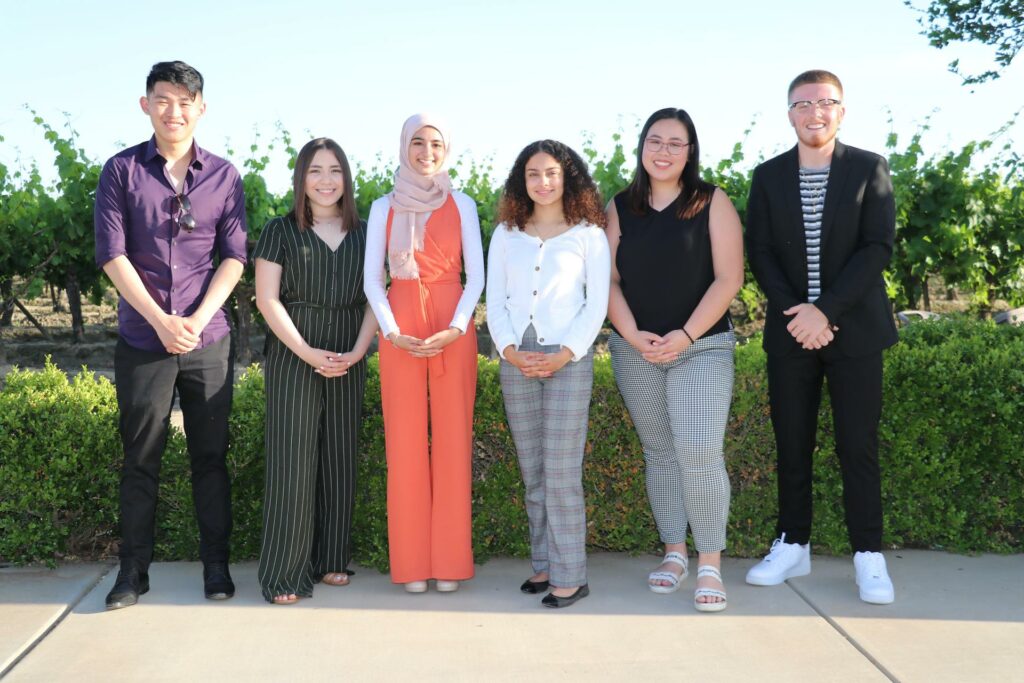 "humbled to be Chosen "
I am beyond humbled to be chosen for this scholarship. These funds will lighten my financial burden and enable me to focus on my education. I am honored to represent Janessa Ramirez's legacy and I hope I continue to honor her through all that I seek to accomplish. – M. Kaur 2017
Recent project
Janessa Ramirez Community Mural
Muralist: Samantha Lazcano
Portrait Muralist: Andrea Torres
Assistant Artists: Patty Pratt, Norberto Ramirez, Krystal Sh'hadey, Alexis Lowe, Anthony Martinez, and the friends and community of Central Unified.
From intimate conversations with Janessa's mother and grandma, and a collection of pictures and stories from friends, we were able to learn and understand the life of Janessa. It is our hope this mural will stand to honor, remember and highlight the Janessa Ramirez Scholarship program, her story, and bring awareness to gang violence in our city. We are grateful for the partnership and involvement of Highway City Community Development, Incorporated.
Location: Teague Community Resource Center | 4718 N. Polk Ave, Fresno, CA 93722
Thank You To Our Sponsors!